onceinawhile2016
17/03/2020
Proper Italian pizza. A delicious light dough with buffalo mozzarella on top. Very authentic. Lovely selection of Italian drinks and superb desserts. Italian owners are very nice and the restaurant is great. They even had Italian radio on. Highly recommended.

Such good service! Staff were super friendly and made the celebration very happy and easy. Wonderful attitudes towards a very big crowd of us, very capable and welcoming. Go to BBUONA!!!!

We travelled from London as we heard about this place. The restaurant is well positioned in the city centre of Oxford. The best Pinsa / Pizza we ever had. A very worm welcoming, brilliant service, super quick and polite staff. We will try to go back as often as we can..

Amazing pinsa ! Very tasty and light pizza. The bufala's margarita is definitely my favourite with fresh bufala and basil leaves , the best pizza I've ever had! The atmosphere is great and sweet , the staff is very friendly and professional. I truly recommend this place .
BBuona Pinsa and ancient Roman tradition.
---
---
Pinsa may be perceived as similar to widely known Pizza, but it is actually very different.
Pinsa has a very ancient and traditional history, rooted back in Roman Empire. It's very different in terms of dough: the flour mix, the leavening process, the high % of water, the double cooking as per Roman tradition, the shape (Pinsa comes from "Pinsere" which in Latin means "to stretch", "to spread").
As a result, Pinsa is oval shaped, fragrant and cruncy outside, bubbly and soft inside. It's also lighter and more digestible than Pizza.
And we can proudly say that the pride in our roots has been rewarded, our restaurant is #1 in Oxford according to Tripadvisor and Oxford Mail.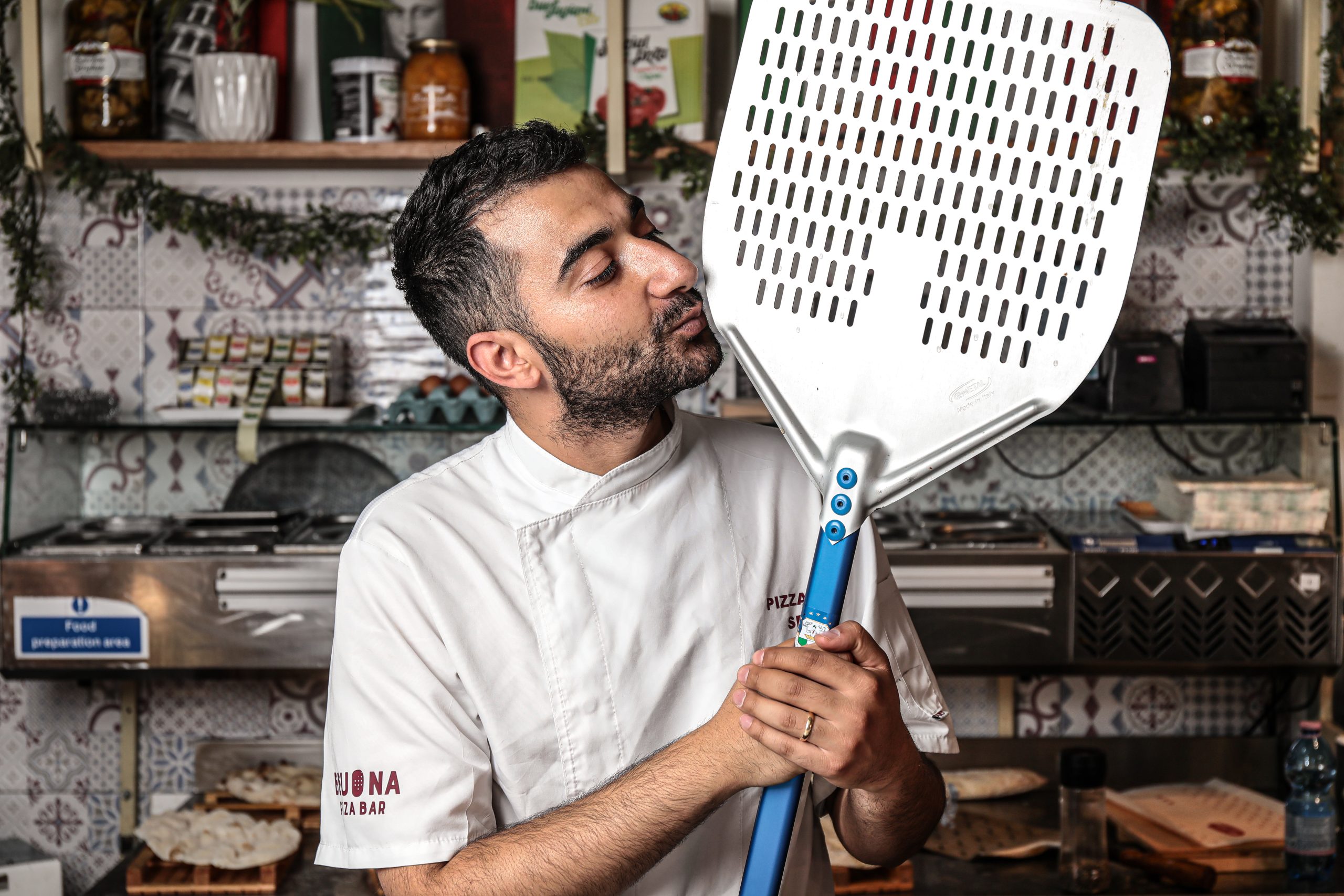 LOVE IS THE SECRET
---
Food has always been a way to show affection for Italian culture.
Love for ingredients which have the taste of sun inside them, for traditions that are often a family legacy passed down over time, for recipes that even if modernized are always very respectful of where they are coming from, for the right time that in the kitchen you have to wait for with patience so that things can turn out great as you want them to be.
MORE THAN ITALIANA...ROMANA
---
Pinsa comes from Roman tradition, so it's not only Italian but it's a very local specialty with its own tradition, recipe and processing.
CHOOSE YOUR PINSA
---
Standard or gluten free base, super tasty or with a more delicate topping, gourmet or classic, vegetarian or vegan…..we definitively have the right Pinsa for you.
ALL DAY LONG
---
On top of lunch and dinner, we happily welcome you also for breakfast where an excellent coffee roasted in the heart of Italy, cornetti, biscuits, desserts are waiting for you. As well as aperitivo with Campari based cocktails on top of Italian beers and wines. During summer at BBuona you can find also gelato!
NOT ONLY PINSA
---
Pinsa is our first love and it always be, but we also have OTHER ITALIAN-TRADITION-BASED OPTIONS such as starters, salads or recipes from the oven (e.g. lasagna).
EVERYDAY IS A SPECIAL DAY.
Taste a special experience inspired by our true Italian traditions.
Best way to start your day.
A treat at the end of the day
---
---
PS: remember that in summer we also have Italian icecream!